Angie DeLong
Senior Executive Director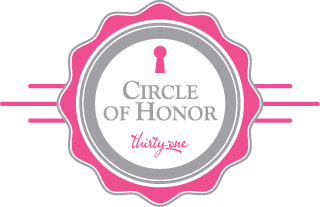 What's the best part of being a Thirty-One Consultant?
I love that I get to help and encourage so many women in their journey to make additional income, get some girl time or earn products for free. I love the flexibility I have, which allows me to "work" around our crazy, but fun, family schedule. And I love that our daughter gets to see me doing something I love – empowering others and dreaming with action. Plus, our products make people happy. What's not to love?
How has life changed for you and your family?
I no longer dread Sunday nights because I love Mondays. Crazy, huh? Who knew Mondays were so great?! Now I get to spend my day surrounded by powerful women. And not only have I made amazing new friends - my husband and our three children also have incredible friendships because of Thirty-One. All five of us have worked as a team to build a business that provides the extras, the vacations and the money for activities.
This story was shared in the Spring 2016 catalog.