Angie Kerr
Senior Executive Director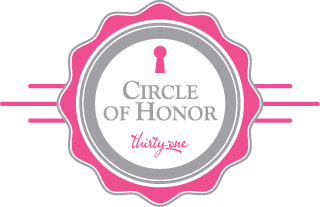 What do you like most about being a Thirty-One Consultant?
I love the flexibility of being able to work around my family's schedule. I can be where I need to be every day. I also love the friendships I've made. I would not have met many of these ladies if not for Thirty-One, and I can't imagine not having them in my life now. Learning and feeling empowered by them is incredible – there's always someone willing to offer support and encouragement.
How has your life changed since you joined?
Thirty-One has given me the amazing work-life balance that many people hope for but are never able to have. I love to work, and I get to do that, but I also get to spend time with my family. I have the opportunity to put my ideas and talents to good use, which has increased my confidence and boosted my self-esteem. I started Thirty-One to have something just for me. I had a high-paying job that I enjoyed, but with three small daughters at home and a busy work schedule, I needed some girl time. I didn't start out thinking I would make a career out of this, but I worked my business like a business, and things just grew and flourished from there.
This story was shared in the Spring 2016 catalog.