Ashley Haley
Senior Executive Director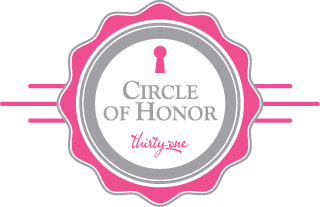 What are you most proud of about your personal journey?
Being involved with Thirty-One Gives has been the highlight of my Thirty-One career so far. Our mission to support girls, women and families matters, and it means a great deal to me to know I am part of something bigger. Our passion for giving back is the heart of our brand – it's who we are. And it empowers me to remember that I am more... I am enough...I am worth it. I love when I get to share that message at my parties. It's opened up so many conversations with my Customers, as well as Consultants on my team – and that makes my heart smile the most!
What is a challenge you've overcome?
Wearing all the hats as a single mom is a daily challenge. But I wouldn't change one obstacle God has had us walk through. I wouldn't be the person I am without them. Just like in James 1:2-4, you one day will look back and say, 'Wow... because of that struggle, I am a better person now.' My son Jackson is too. He sees my hard work, dedication and desire to set goals and to reach them. He's seen it because I was able to 'retire' from my RN job and be home with him. He's learning work ethic, the value of a dollar and responsibility. Don't think I don't make him label my Catalogs and do some door-to-door delivery! He's invested with me!
This story was shared in the Fall 2015 catalog.