Becky Murdock
Senior Executive Director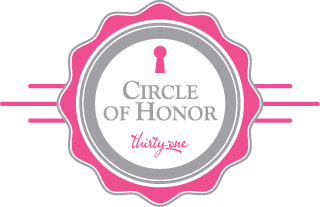 How has being a Consultant impacted your life?
This company helped me realize my fullest potential and dream big. When I first started Thirty-One, I thought, "What's the worst that could happen?" Paying $99 for $400 worth of products seemed like a decent gamble. A couple of months into my journey, God changed my mindset. Suddenly it wasn't "What's the worst that can happen," but rather, "What dreams can I achieve?" When I set a goal, it's a BIG goal. And I've hit them all! ... I love being successful with my business, but at the end of the day, I'm a wife and a mother first. With Thirty-One, I don't have to choose between a career and a family – I get to have both.
This story was shared in the Spring 2016 catalog.