Carol Beauchemin
Senior Executive Director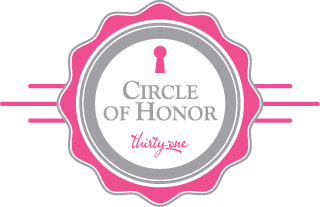 Everyone at Thirty-One has a reason why they're a Consultant – what's yours?
My family. When I joined Thirty-One, we were at risk of losing our home, and I needed to keep a roof over my children's heads. We were being swallowed up in debt after the economy fell. I'd been laid off from my part-time job and was home-schooling three children, so I needed something€ flexible. Being home with my kids was very important to me, so Thirty-One was perfect. Despite being a relatively shy, non-party kinda gal, I figured I had nothing to lose and everything to gain.
How quickly did you start seeing the benefits of being a Consultant?
I knew within months that Thirty-One was an answer to my prayer, and choosing to believe in Thirty-One and in myself, I knew within six months that I could pay the mortgage! Today my Thirty-One income pays our household bills plus private school for my son, extracurricular activities, including Boston Ballet training for my daughter, new car (because I gave mine to my college son), a camper and so much more. Plus, I have earned five amazing, all-expenses-paid trips to Cancun, Riviera Maya and the Dominican Republic, perfect for renewing our marriage! Every day I thank God for Thirty-One – my Hostesses, Customers, amazing team and Thirty-One family!
This story was shared in the Spring 2016 catalog.