Cindy Bogue
Director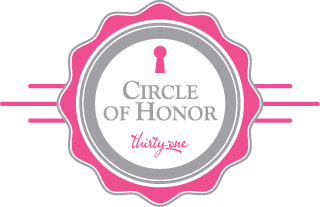 What do you like most about being a Thirty-One Consultant?
It's brought out an underlying self-confidence I didn't know I had. I'm able to stand in front of complete strangers and talk about my passion for what I do without feeling nervous or anxious. Throughout my journey, I've also met some amazing women who – I'm proud to say – have become good friends. When I first joined Thirty-One I was only a "kit-napper, " but I've turned my business into a fun, flourishing, unexpected gift. I'm fortunate to have an extremely supportive husband who is proud of what I've accomplished in a short amount of time, and I'm so grateful for this opportunity to be able to provide the extras for my family and also have something just for me.
This story was shared in the Spring 2016 catalog.