Heather Stapleton
Senior Executive Director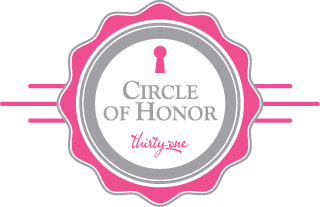 How has this opportunity been different than what you expected when you first started?
The unexpected thing is the joy I get from being able to set goals while my kids watch. They will then set their own goals for reading, fitness and meeting new friends (we move often). For them to have motivation to work toward a goal at such a young age is something Thirty-One has helped me teach them.
What are one or two things Thirty-One has helped you and your family purchase that are meaningful to you?
My husband just graduated from medical school, so I was able to buy time with my kids and husband while he pursued his dream of becoming a doctor. I was also able to buy our living room furniture and kitchen table with cash from my Thirty-One income! I always want my kids to see how important it is to save instead of put it on a credit card. When we purchase something – whatever it is – we all say, "Thank you, Thirty-One!"
This story was shared in the Spring 2015 catalog.