Jenni Abbott
Senior Executive Director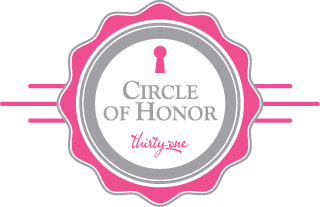 How does the flexibility Thirty-One offers benefit you and your family?
I'm able to be there for my kids on field trips and class activities. And, as an active duty military family, our time together is often limited. We can't plan a family vacation or make long-term plans. Thirty-One allows my family to be spontaneous in our family time! Making memories with my family is my #31Why.
How is Thirty-One different from other direct-selling opportunities?
My job is all about celebrating, encouraging and rewarding women for who they are! I love meeting new Customers and Hostesses at parties. And being in leadership, I have the opportunity to travel to see team members, which is always a great time! We say it all the time – "We are so much more than a bag!" – and it's true! Thirty-One is a family, and if you're willing to jump in with both feet, host parties, meet new friends and give of yourself, the rewards will be ten-fold.
This story was shared in the Spring 2015 catalog.