Kelly Ricketts
Senior Executive Director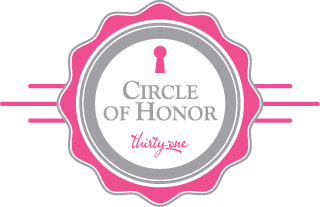 How has life changed since you joined Thirty-One?
Before Thirty-One, I would have described myself as critically spirited – a perfectionist who was often paralyzed by fear of failure and a woman who was having the life sucked out of her. My faith walk has grown, the critical spirit is gone, and I am now filled with peace beyond all human understanding. Cindy Monroe gave me permission to dream big, and now it is my passion to pass this on to other women and inspire them to live the life of their dreams.
Every Consultant has her own unique "why" – the reasons why she's a part of this family. What are yours?
Faith, family, financial freedom, flexibility, friendships and FUN! Thirty-One allows me to focus on the things that are most important in my life. My theme for both life and business is to "Shine for His Glory." I truly feel it is only by the grace of God that I have had success. Each night I give Him praise and ask Him to use me in the way He sees fit, so That His light would SHINE in me so brightly that others would come to know Him and that He would be glorified. I believe with my whole heart that this is why He puts amazing women in my path.
This story was shared in the Spring 2016 catalog.