Lindsay Tanner
National Executive Director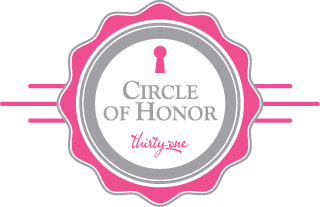 How has Thirty-One impacted your family?
My husband, Aaron, and I are proud to be able to provide the extras. We don't have the money discussions and worries that we used to. My son, Hudson, and daughter, Landry, see their parents happy and dreaming big. I have been able to spend a lot of time with my children, and I am forever thankful for that. Those moments are moments you never get back. After having our baby daughter, Pierson, in March, I was on a conference call and I looked down at her little face and realized how lucky we both were. I can run a successful business while holding my brand new baby. I have the best of both worlds.
What are you most proud of about your personal journey?
I built a strong business quickly, but after two years we moved to a new city and state. Starting over was scary, but as soon as I knew we were moving, I began signing up for vendor events and looking for ways to meet new contacts. I'm still amazed that a small town girl who was always a "good" employee could run a multimillion-dollar direct selling business. I never imagined that I would be building something for myself and not for an employer. I had no idea that I could be my own boss, have the willpower to work my business consistently and share with Customers, Hostesses and my team straight from the heart.
This story was shared in the Fall 2015 catalog.