Lynn McCutcheon
Senior Executive Director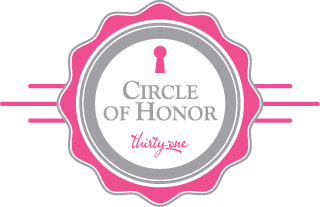 What meaningful things has your Thirty-One income helped you purchase?
Last year I was able to treat my daughters and granddaughters to a trip to New York City for Christmas. I never dreamed I would be able to do anything like that! And I was recently able to purchase our family's dream lake home. I've always longed for a place where we all can be together and make memories. I hope that for years to come my family will enjoy the lake house and remember the love that their father and I share for them. Without Thirty-One this would have never been possible.
What are you most proud of about your personal journey?
Through this journey, there is no longer a void where dreams should have been. I believe in myself and I know my self-worth. Not only have I achieved those things for myself, I get to share with others the opportunity for empowerment and choices that they may not have known were available to them. In return, these ladies touch my life in more ways than they will ever know. When I see each of them grow and become the best they can be, it makes my heart smile. I'm blessed beyond measure to know that I have played a small part in it.
This story was shared in the Fall 2015 catalog.