Shannon Culler
Director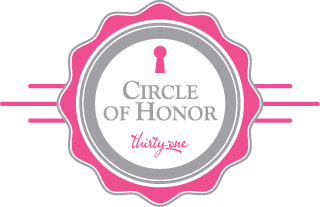 How quickly after you joined Thirty-One did you start seeing the benefits?
Immediately! I came from a job I thought I loved, and I was comfortable there. But during my first three months with Thirty-One, I received more celebration and encouragement than I had in years at my day job. I quickly fell in love with being my own boss and setting my own expectations – and I also loved the rewards! During my first year I earned over $2,000 in free products, a Tiffany necklace and a trip for two to Mexico ... all on top of my paycheck. My husband saw how much this little job meant to me, and after five months we decided it was time for me to quit my day job to stay home with my kids and be a Thirty-One leader. Now I can set my own hours, be home for the holidays and take time off when it suits our family.
This story was shared in the Spring 2016 catalog.