Stephanie Joseph
Senior Executive Director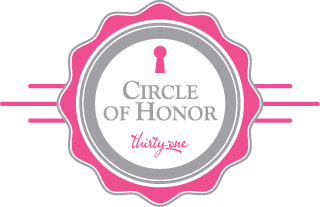 How has your Thirty-One business impacted your family?
Having a family full of boys, we love to go on adventures! Our biggest adventure so far happened a few years ago when we moved to my home state of South Carolina. We had always wanted to move south, but without my Thirty-One income, this is a wish that could not have come true. Seeing our sons, Andrew and Casey, happy and thriving has been everything we hoped for. These days the adventures continue as we hit the road with our camper! It really is our home away from home! We love to get away, even for a weekend, so that we can unplug and just hang out by the fire! This Thirty-One adventure continues to take me new places, so I can take my family new places!
Why did you join Thirty-One?
My "why" is to create more opportunities for my family. By having a main goal of extra income, it allows us to have more choices when it comes to our free time. We love to try new adventures, travel to new places, and spend more time together. Thirty-One has helped my husband, Ed, and I pay for several trips to Disney, and that has been so special for our boys. I love to watch them experiencing things I never did as a child! I am most proud of the example that I continue to set for my children. They see me setting goals and working hard to meet those goals. My sons have learned that if you want something bad enough, you have to set goals and do the work to make it happen.
This story was shared in the Fall 2015 catalog.