Tricia Edmundson
National Executive Director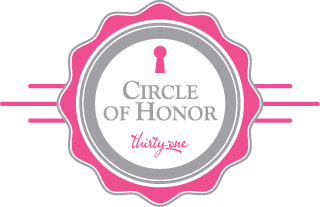 How would you describe the relationships you've built with the women on your team and other people you've met through Thirty-One?
Priceless. My first three years with the company were both exciting and very difficult. My mama went through a tough battle with cancer and Thirty-One allowed me to travel frequently to be with her. My brother also was fighting his own battle during those years. My mama beat it, but my brother did not. During those times, my Thirty-One family was always there for me and that is something I'll never forget. Our culture is like no other.
What do you enjoy most about your role in the Thirty-One family?
I love working with my team and helping them achieve their dreams through Thirty-One, no matter what they might be. A gift is only a gift if you are willing to give it away! I love training my team and working with our field as a Founding National Mentor. Public speaking and training has recently become a passion of mine. I'm still an educator at heart – my classroom may look very different and my students are a little older, but I'm able to impact so many more lives now than I did when I was a teacher.
This story was shared in the Spring 2015 catalog.